What product is this article for?

CNCentral
The instructions below assume the users Item Database is fully loaded and Recipes have been created. If you need to create a Base Menu please visit Creating, Copying, Editing and Deleting Base Menus
Base Menus in CNCentral are intended to provide menu planners with a template for their cycle menus organized by grade group and meal session. The Base Menus Module makes copying menus out to future weeks streamlined and easy saving menu planners time in the menu planning process.
Adding Items to Base Menu
Select Base Menu on the left-hand side in the Navigation panel then select the Blue Plus sign to add.
Then select Add New Item, a Item pop out will appear.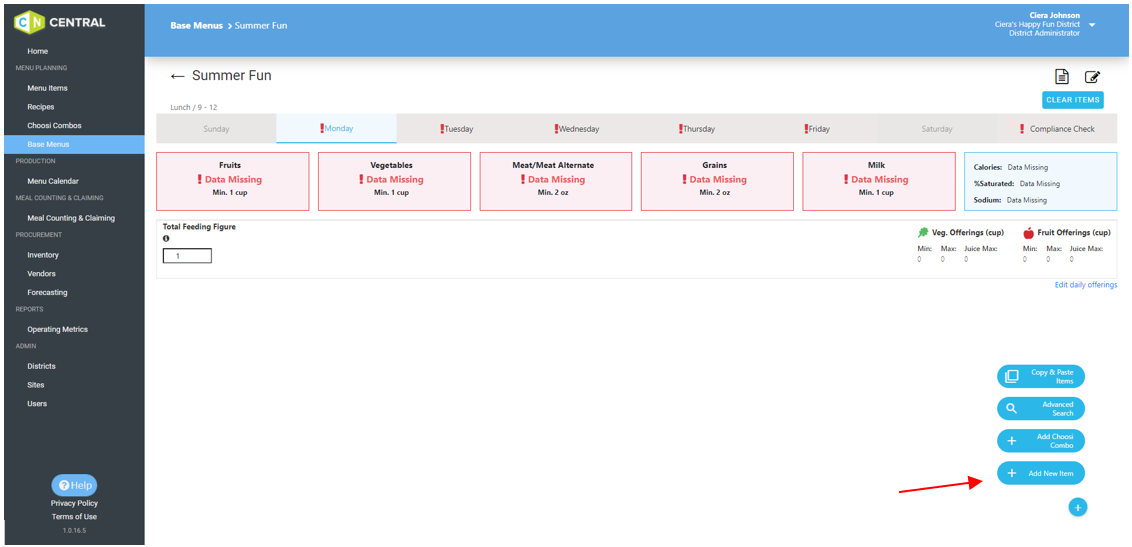 It's best practice to add your common everyday items to Monday and then copy them to the rest of the week. These would be items like Milk and Chocolate Milk, Fruit, etc., add the remaining items and recipes to each day of the week.
When you search for an item it will search from your Item Database. Select if the Item is an Entree or a Side also make sure to enter planned servings of each item and recipe according to what you think is the closest guess of how many students will take each of the offered items. For example, if you feed 1000 students a day for lunch and you offer 2 entrees, you'll want the total of both entrees to equal 1000. Then select Save & Close.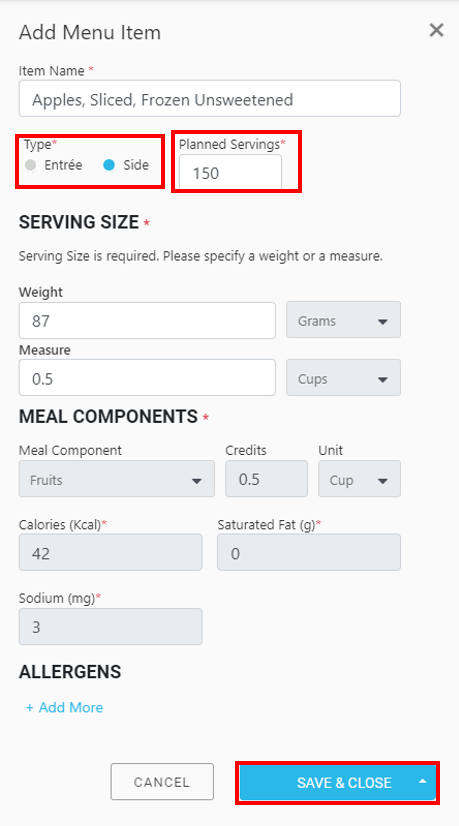 You can also add items doing an Advanced Search using the Nourish to Flourish Database
Here you can do an Advanced Search
The results will populate and you can select the Item you want then make sure to select whether its an Entree or Side then select Add.