CNCentral automatically analyzes daily and weekly menu plans for compliance and displays the compliance across the top of the menu worksheet so menu planners can easily see this information and make necessary adjustments. This is true for both menu calendar menus and base menus. If you've planned a daily menu that contains all of the required components in the required amounts and you're seeing a meal component non-compliance displayed at the top of the menu worksheet, there is most likely an issue with the entree vs side designation of one of the items on your menu.
To check if you have an issue with the entree vs side item designation of one or more of the items on your menu, click on the name of each item on the menu starting with any items in the Miscellaneous category followed by the items in the Milk category.
Condiments and milks should always have a designation of "Side". If they are marked as "Entree", this will through the daily menu out of compliance. If "Entree" is selected on accident, change the selection to "Side" and click the save button to save the changes to the daily menu.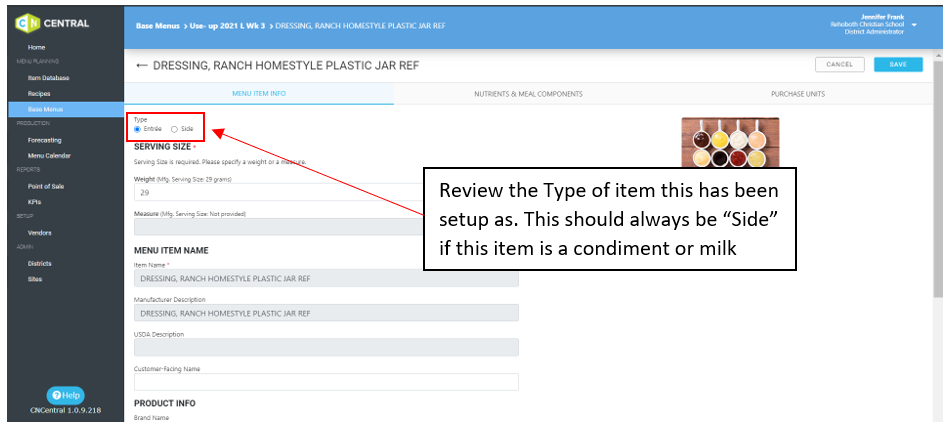 Once you've save the change, review the daily meal component compliance. If it shows in compliance (all blue boxes), you've fixed the issue. If it's still out of compliance, check the other items in the Milk and Miscellaneous category as shown above and fix any issues you see with item designation. If that still doesn't fix you're issue, contact inTEAM support.